Even more excited to read this fairytale retelling after reading this wonderful interview between Liv and Joanna Ruth Meyer!
Liv's Wonderful Escape
Today I am delighted to have Joanna Ruth Meyer on my blog with her INCREDIBLE book, Echo North!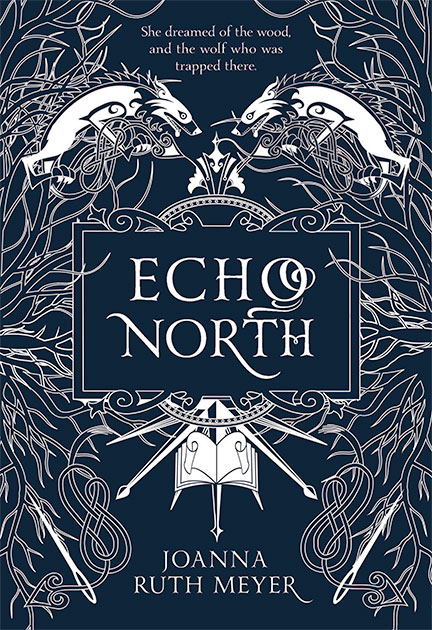 Echo Alkaev's safe and carefully structured world falls apart when her father leaves for the city and mysteriously disappears. Believing he is lost forever, Echo is shocked to find him half-frozen in the winter forest six months later, guarded by a strange talking wolf—the same creature who attacked her as a child. The wolf presents Echo with an ultimatum: if she lives with him for one year, he will ensure her father makes it home safely. But there is more to the wolf than Echo realizes.
In his enchanted house beneath a mountain, each room must be sewn together to keep the home from unraveling, and something new and dark and strange lies behind every door. When centuries-old secrets unfold, Echo discovers a magical library full of books- turned-mirrors, and a young…
View original post 717 more words